Regular price
Sale price
$20.00 USD
Unit price
per
Sale
Sold out
You don't need yet another coffee mug with a dumb logo.

The fact is, your mug is already doing more. It's keeping you company. Every morning it's you and your trusty mug hanging out in the kitchen. And then there's the mug that's sitting next to you on your desk all day. It never lets you down.

This is why you want a mug with a slogan.

Not a dumb logo, a silly joke, or a funny cartoon. Nope, the world is already full of those kinds of mugs.
What you want is a coffee mug that boosts your attitude.
Because it's not always easy to be yourself without worrying about what others think. And you've got a friend that's there to remind you about the big picture. So how about a mug that's got something to say with a slogan that makes you feel good.

Oh, yeah. May your coffee always be hot, your dreams always be big, and your mug always make you smile.

Why you'll love this coffee mug:
Quirky BORN TO BE FAB Slogan: These graphic coffee mugs are designed with a quirky BORN TO BE FAB slogan on the front. Combined with the happy colorful background, you've got yourself a mug that's bound to boost your attitude. It's your little reminder to feel good about being YOU.

Accent Color: Born To Be Fab mugs not only have a colorful design on the outside but they've got a playful accent color on the rim, the handle, and the mug interior. You can choose from Blue, Pink, or Yellow. All three colors create a lovely contrast to the mug's colorful graphics.

Sublimation Printed: Born To Be Fab mugs have exclusive prints that are sublimation printed for consistent and vibrant colors that won't fade.  This means your mug will keep it's beautiful colors a long time.

Easy Care: Do not underestimate a coffee mug that's meant for easy care. Born To Be Fab mugs are just that because they're dishwasher and microwave safe.



photo: Born To Be Fab Coffee Mug in Pink accent color

Design Details:
• Quirky BORN TO BE FAB slogan for boosting your attitude: features "born to be fab" in black letters on front
• Accent color on rim, handle, and mug interior
• Available in three accent colors so you can choose your favorite
• Colorful graphic background: features Fab Ladies print
• Exclusive Twinki-Winki print created with original artwork by Alex Mitchell
• Sublimation printed for a consistent and vibrant all-over print
• One size

Material Details:
• White and glossy
• Ceramic

Size:
• 11oz mug dimensions: height 3.85 in (9.8 cm), diameter 3.35 in (8.5 cm)

While many stores sell funny coffee mugs, Twinki-Winki only sells quirky slogan mugs for boosting your attitude. So you can be YOU and leave the freaking out to everyone else.

Care Instructions:
Dishwasher and microwave safe. Of course, if you scald your dishes in the dishwasher to get them clean, then hand-washing is a better choice to make sure the colors stay vibrant.

Born To Be Fab Coffee Mugs are sourced from China. Then depending on where the order is placed, they're printed in the USA, Canada, Mexico, or Europe.

View full details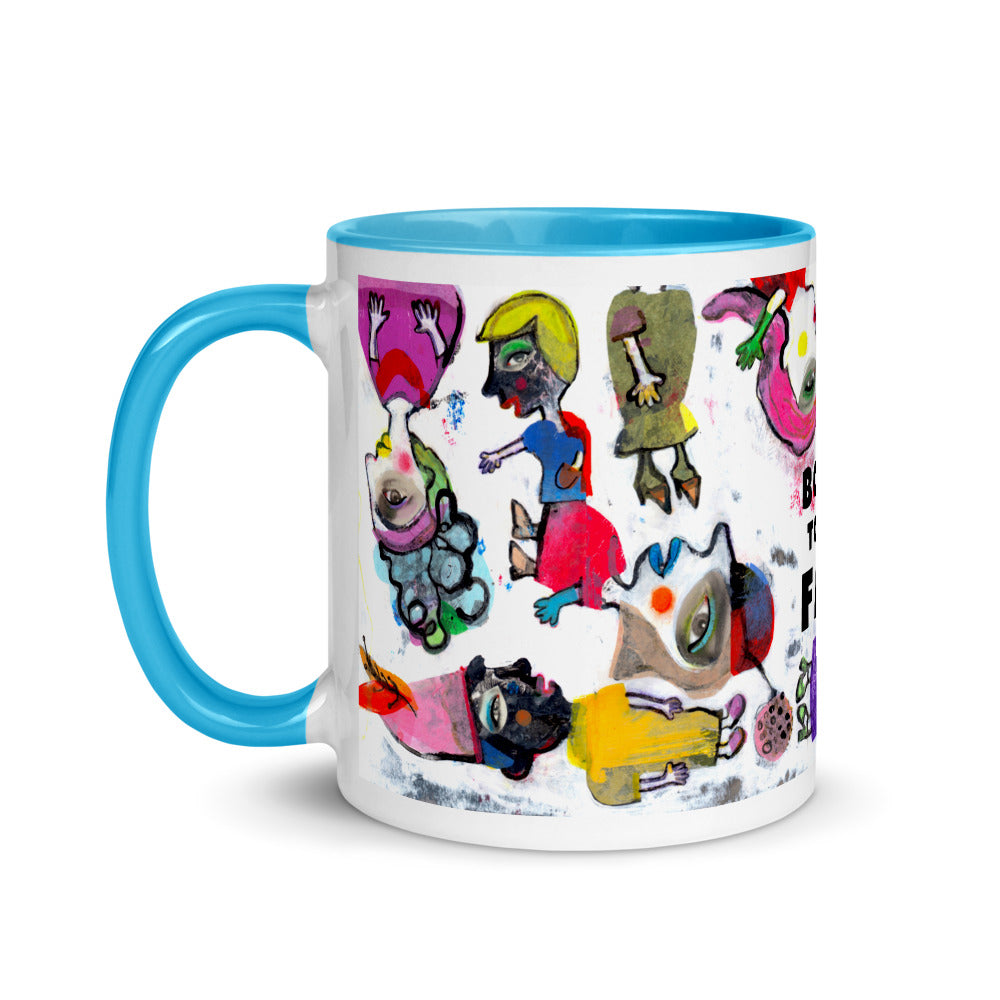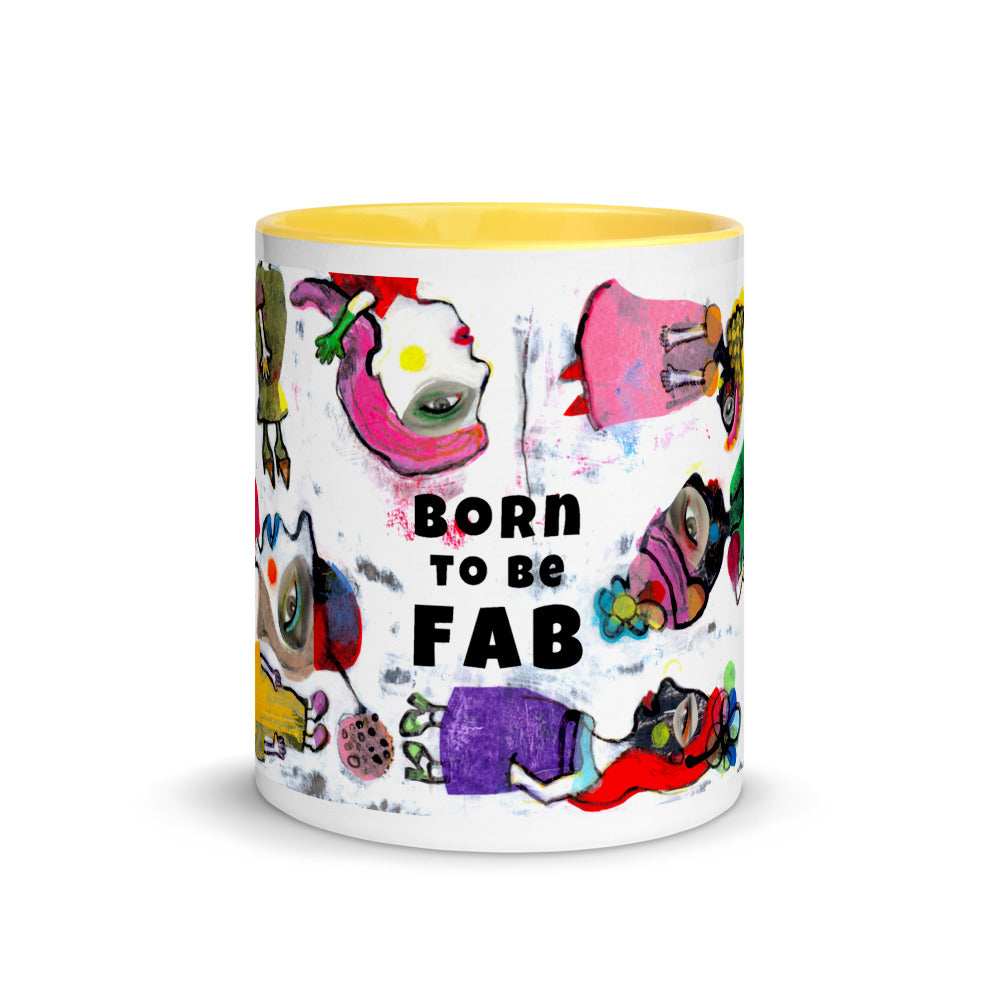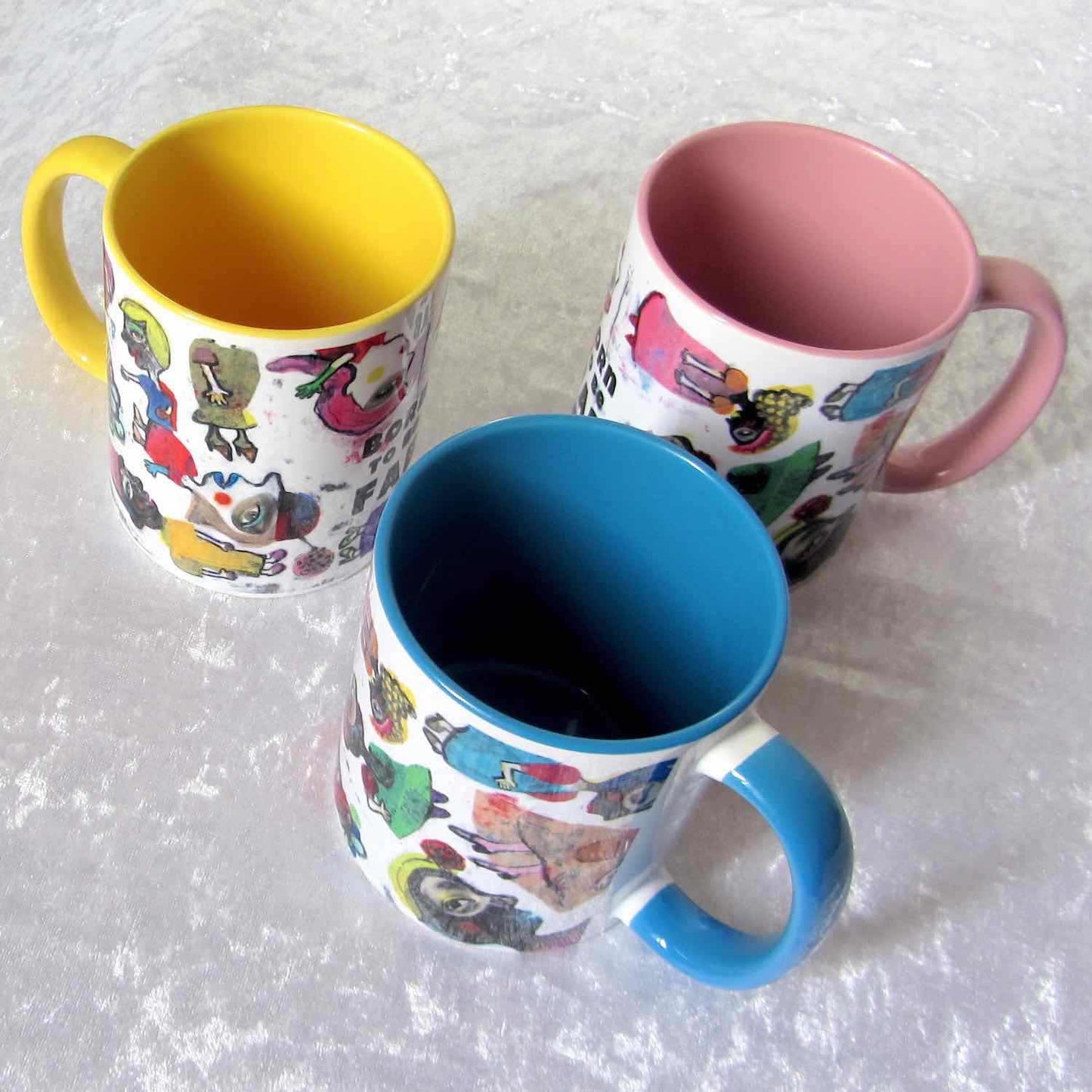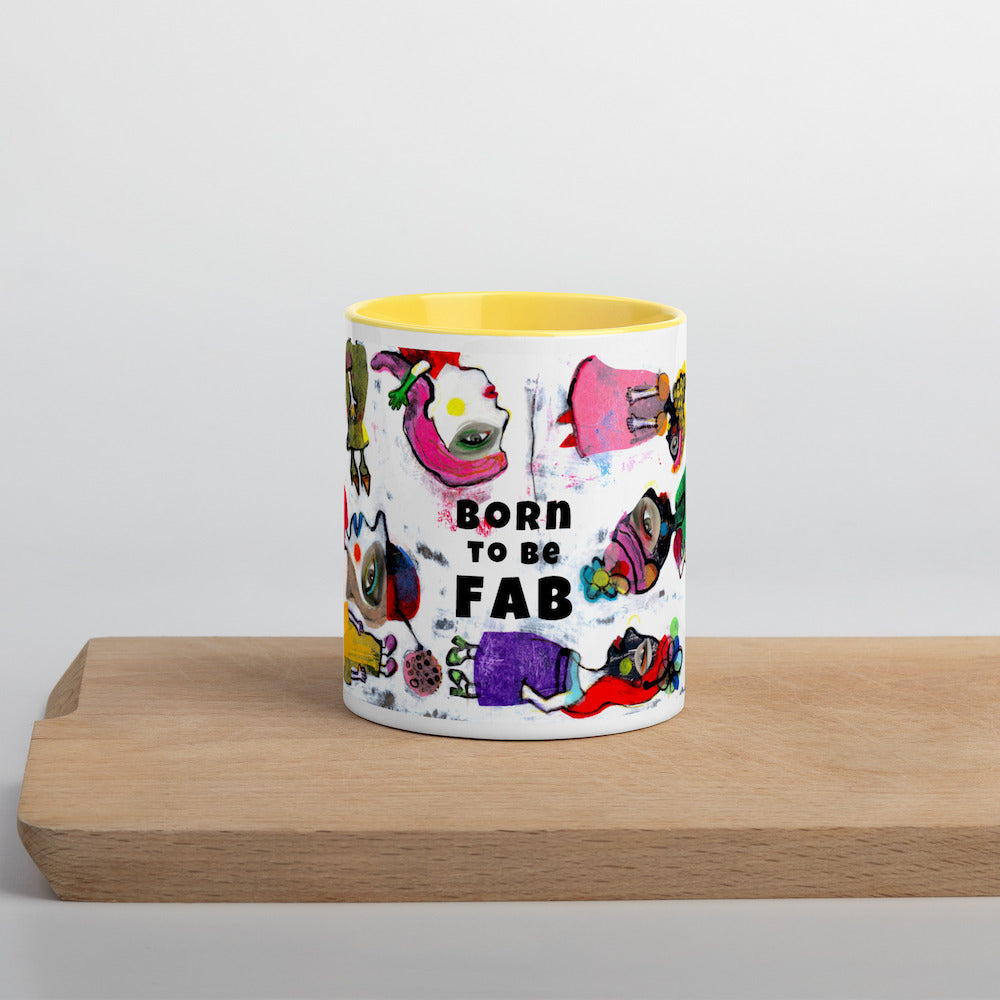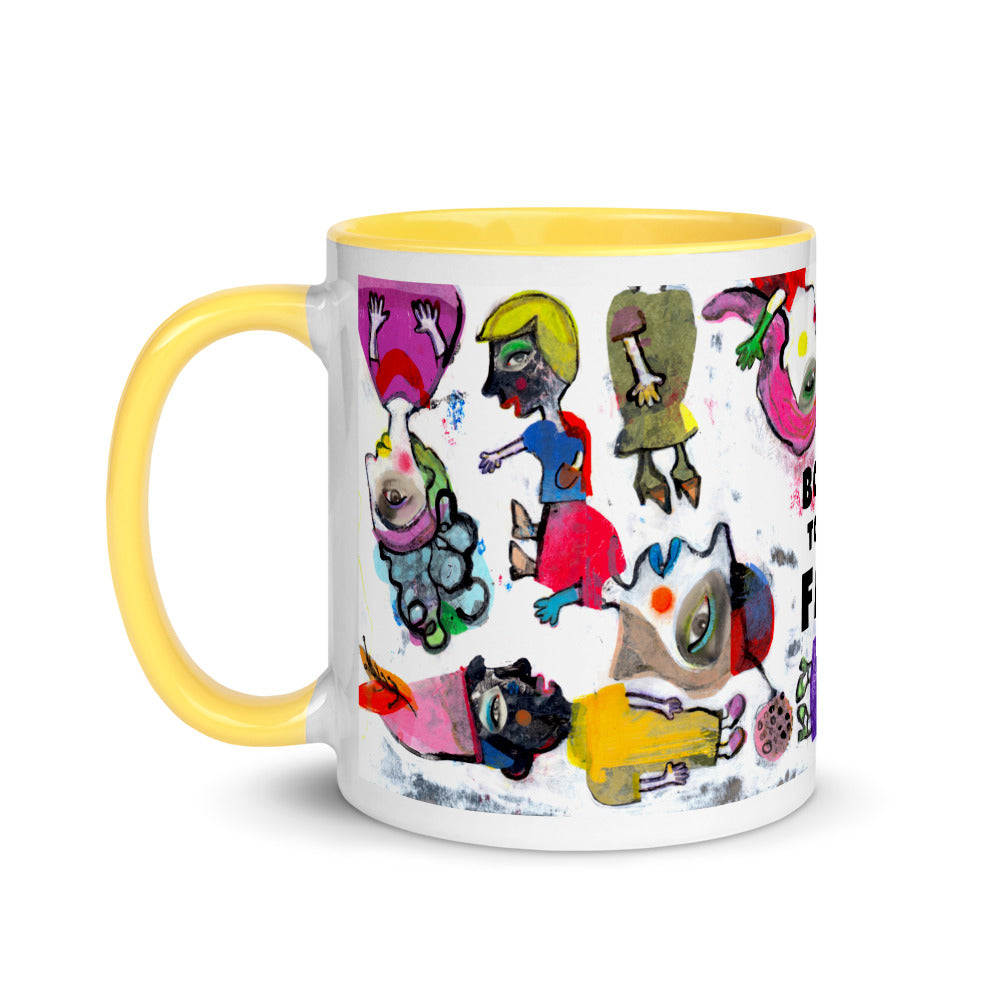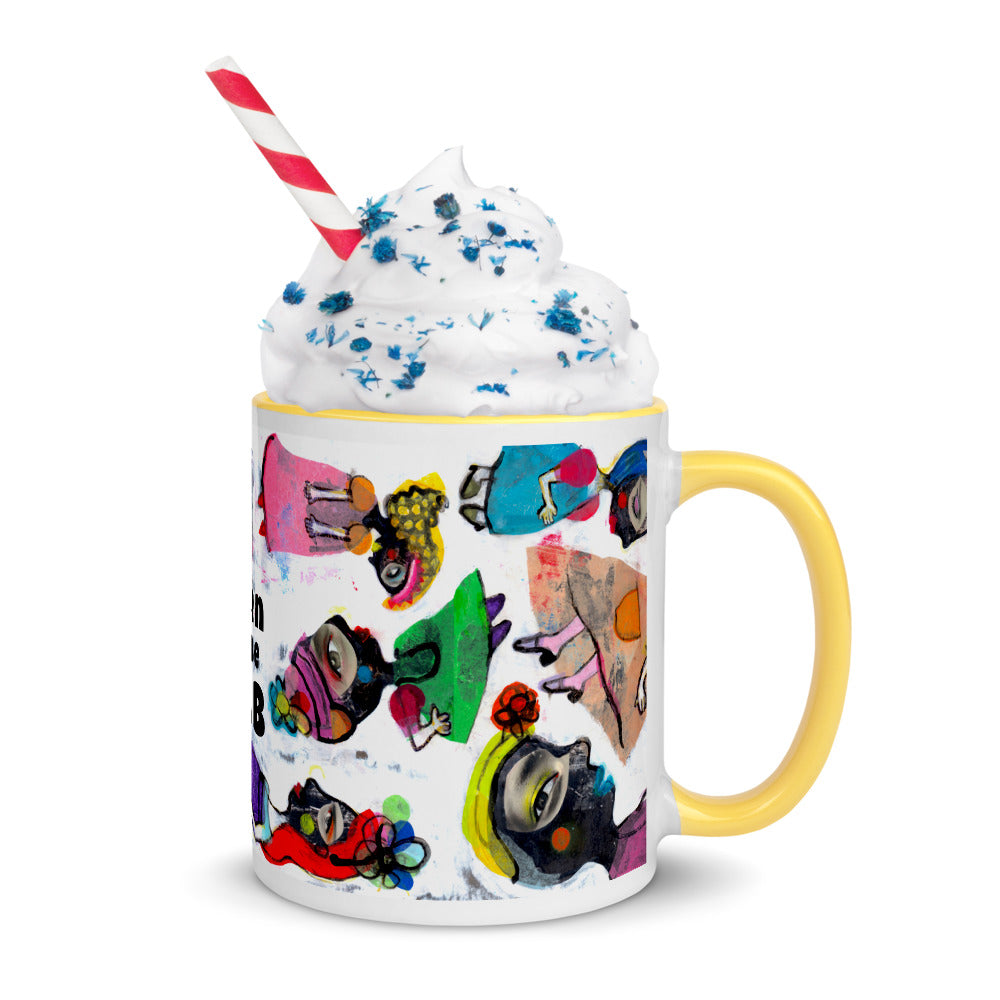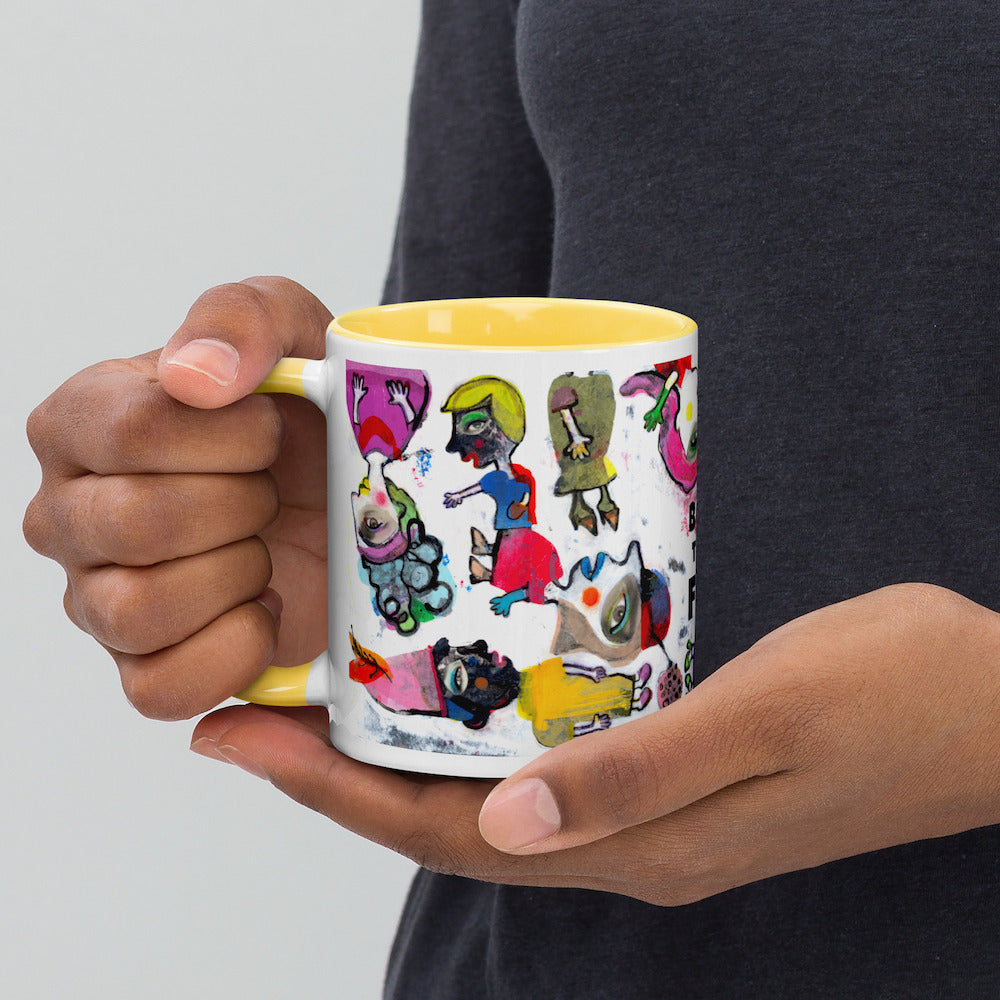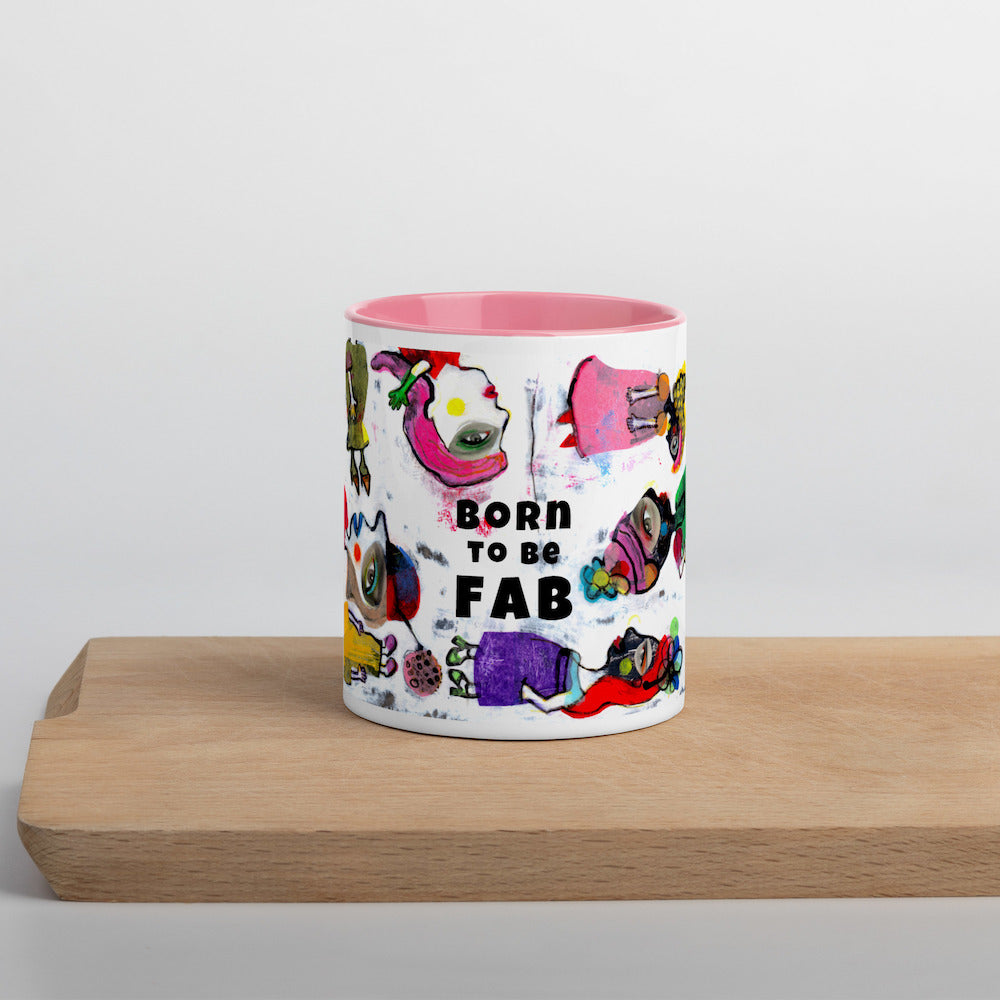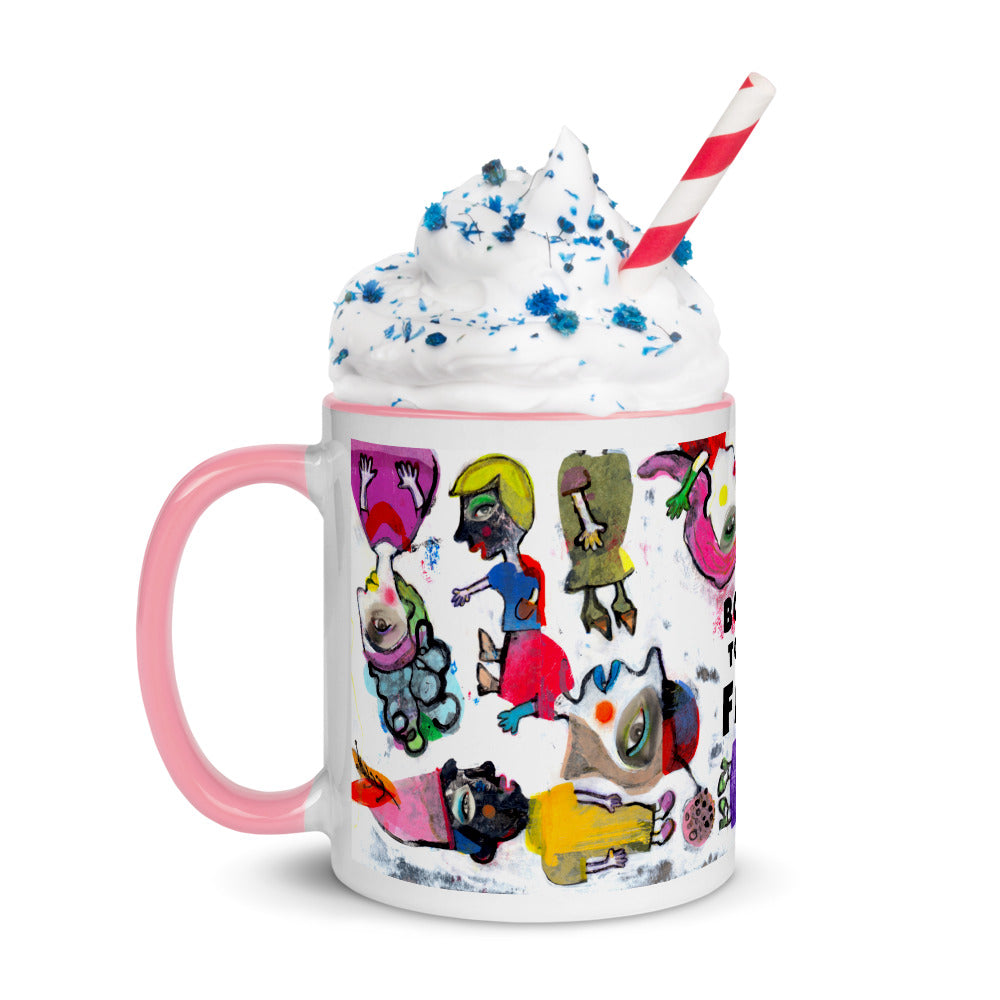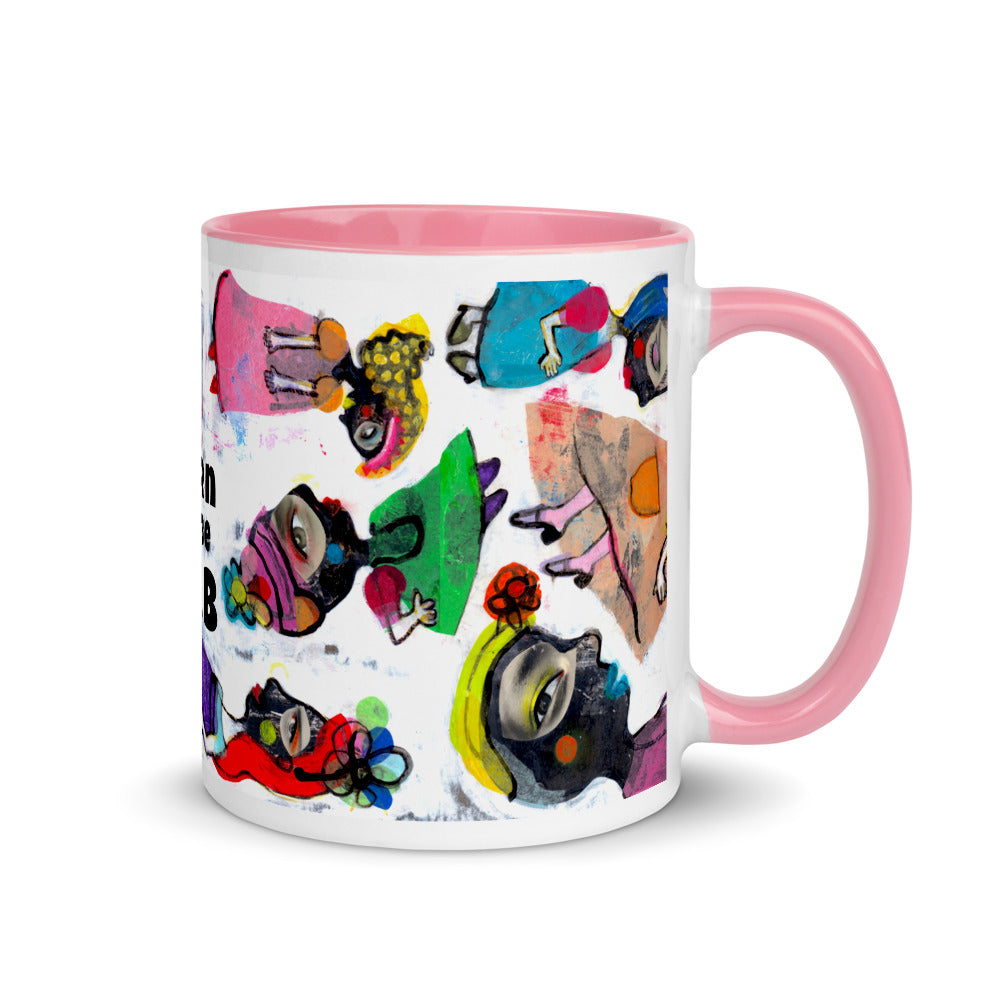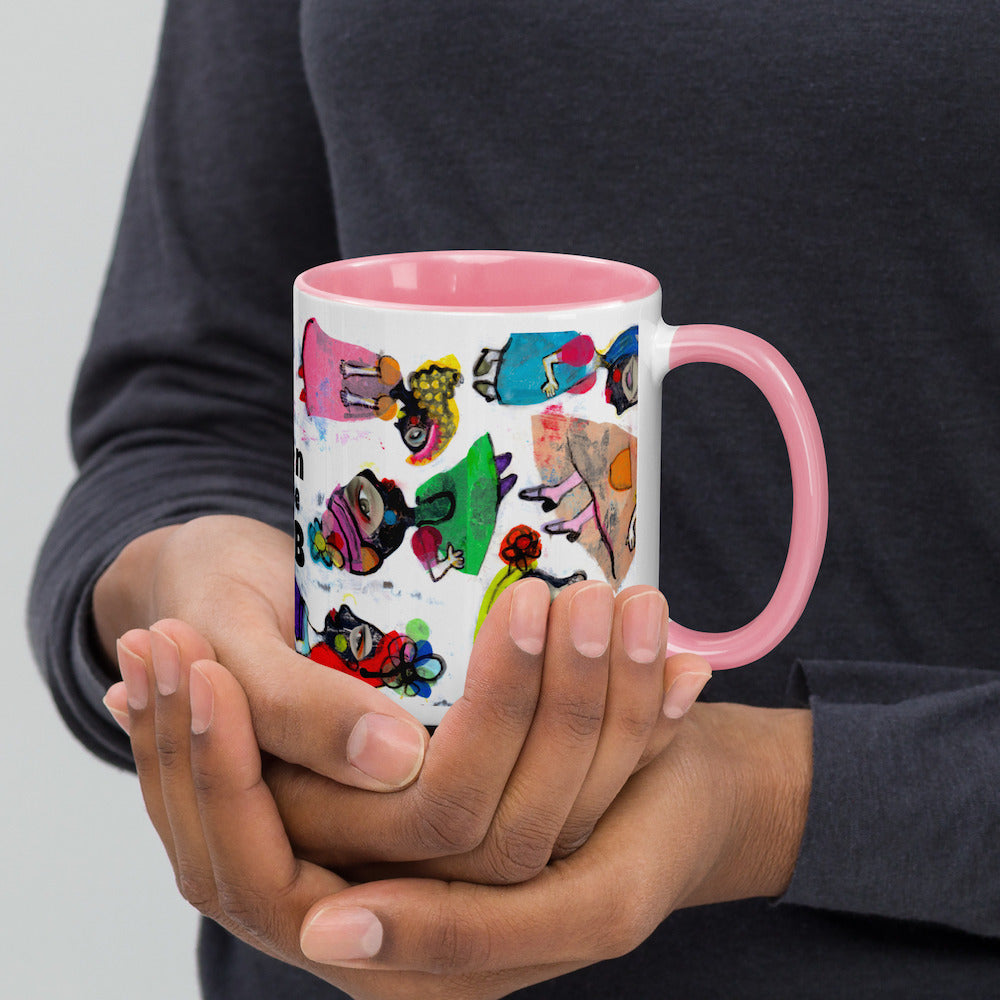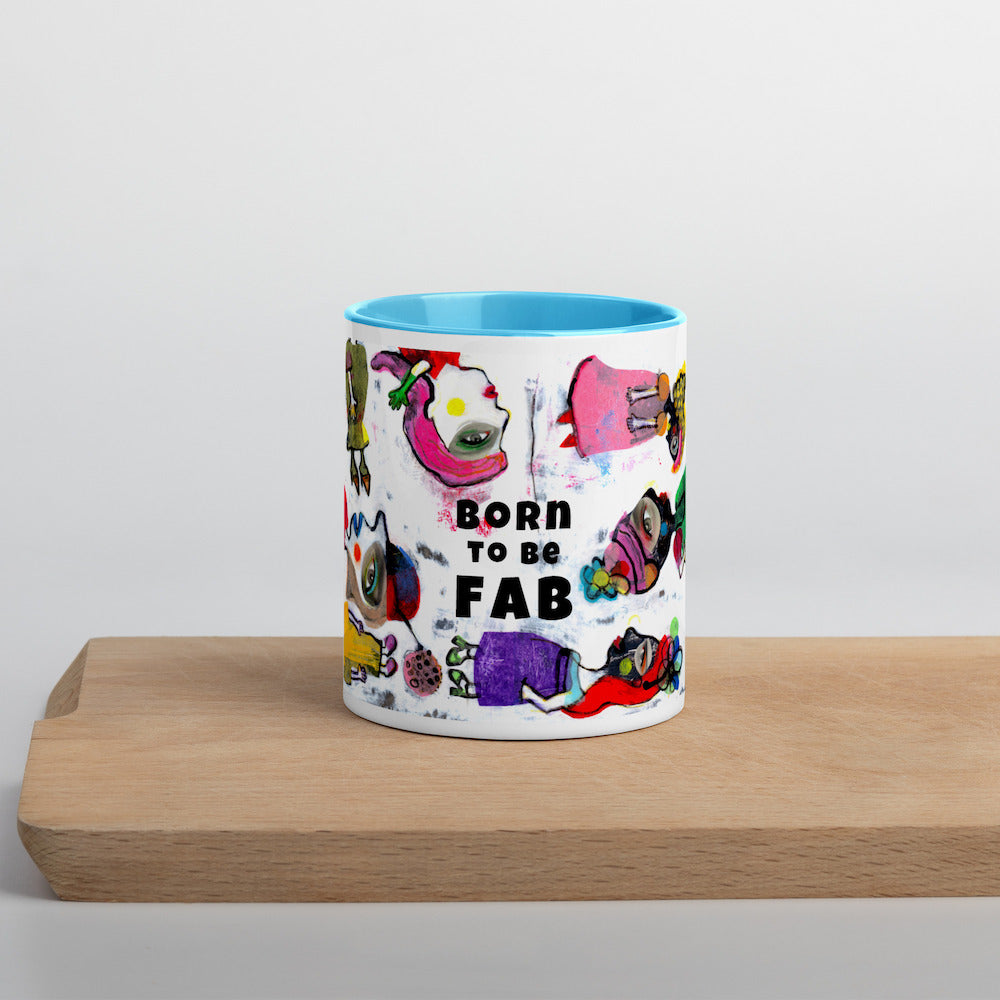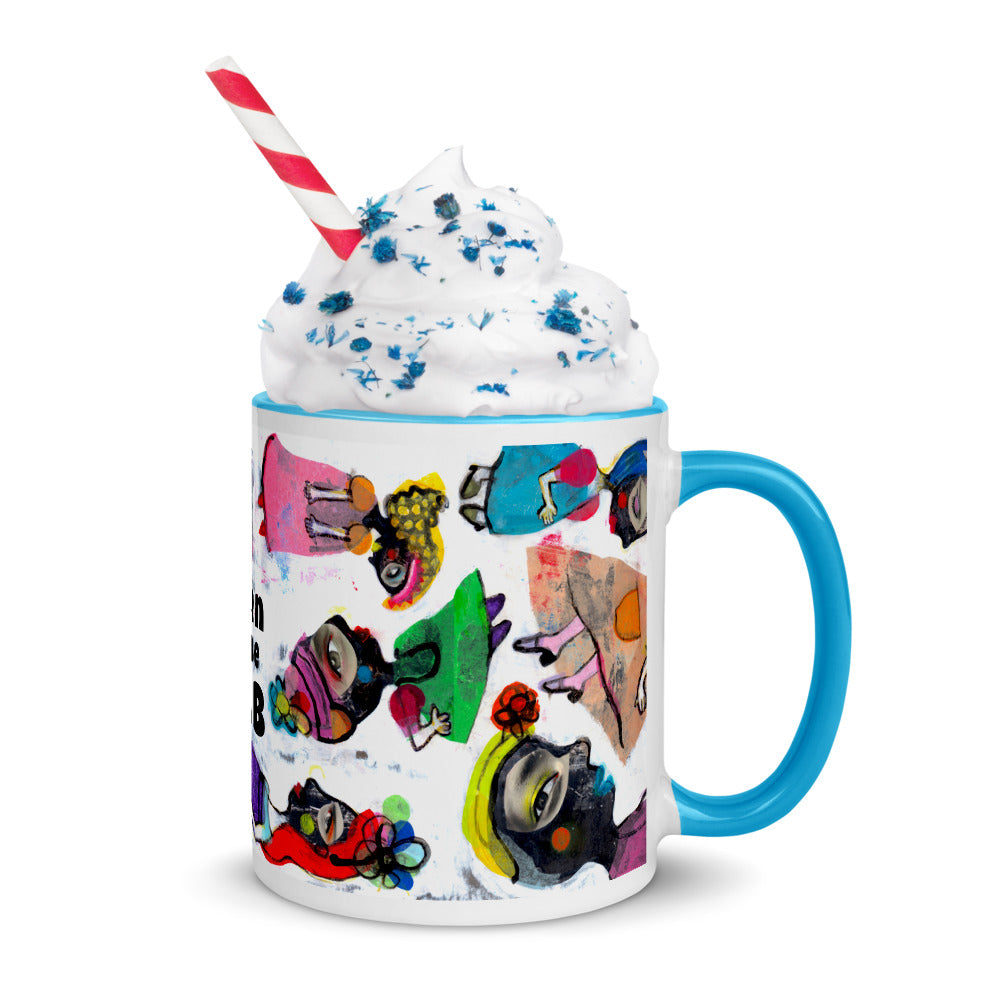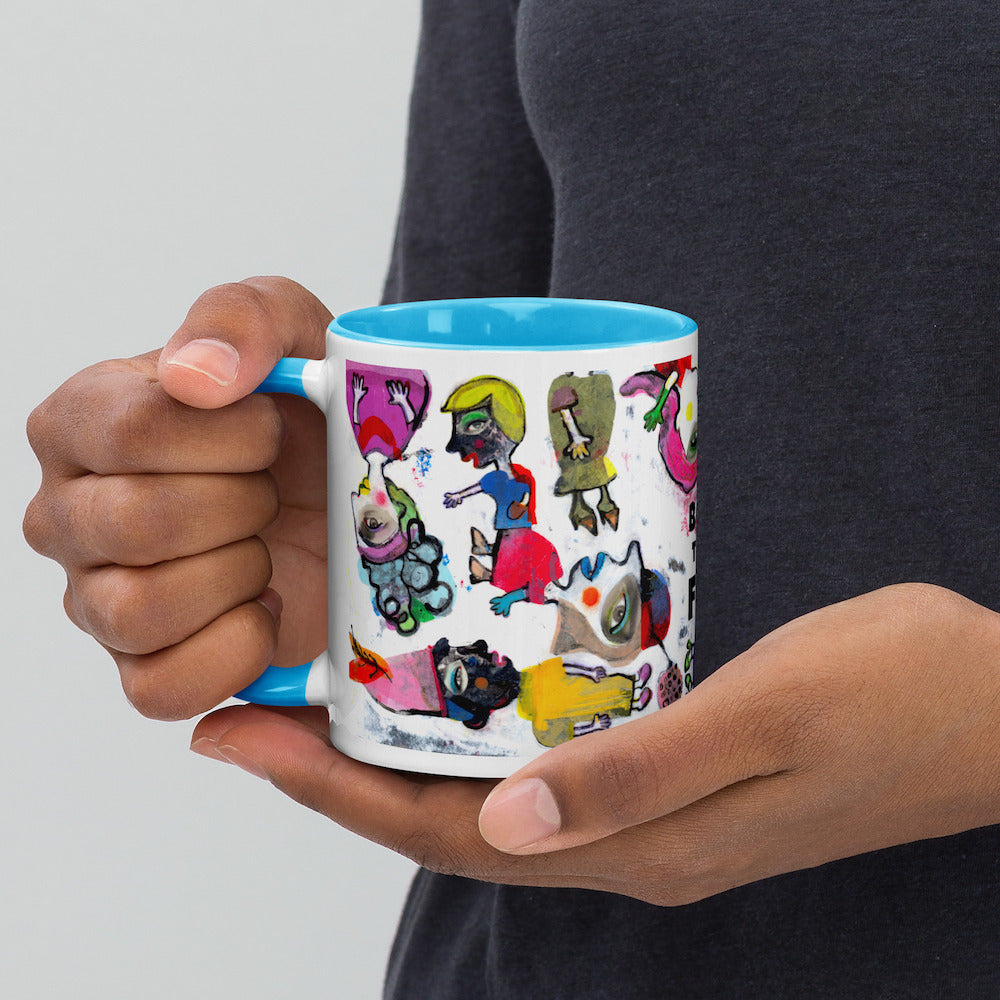 FAQ:
How do I get help?

There's a good chance that you can find the answer to what's on your mind below or on the HELP page.

If not, send us an email at customerhappiness@twinkiwinki.com.
Can I get a refund?

If you receive the wrong item or a damaged item, I will replace it for you. Let me know right away so I can personally speak with my manufacturer and have them re-do your order. It's super important to have photos of the defect of the item in question as soon as possible. The faster I get that proof, the faster you'll get your replacement. To find out how this works, please review the detailed info in the REFUND POLICY.
Do you offer refunds for your online workshops?

Yes! I think you're gonna love doing the workshop. But if you feel you've made a mistake and this really isn't for you, we can certainly do something about it.

You must request a refund within the first 14 days after you purchase the course. Email your request to customerhappiness@twinkiwinki.com. Make sure to include your full name, the email address you used to sign up, the name of the course you purchased, and the date of the purchase. Also please include your order number and the reason for your dissatisfaction. Please review the detailed info in the REFUND POLICY.
How long do I have access to your online workshops?

You have access to all your course lessons and material for as long as the workshop exists, however no less than a year. In the event that Twinki-Winki intends to retire this workshop, you'll be provided with at least 30 days notice.
Are your workshops for kids?

Nope. I create these courses for adults to play with their creative side and learn about the power of their thoughts. Think of my workshops as invitations to play for the kid in you.

Having said that, the making components of each workshop will be fun for kids. And I give you practical tips you can use to include kids.
I'm not really the creative type. Are your courses for me?

Yes! Believe it or not, you're exactly the kind of person I have in mind when I create my workshops. All you need is the willingness to have fun with your creative side and to try something new. I also keep my courses no-fuss. This means the projects are simple, the materials are low-cost, and the cleanup is easy.
I've never taken an online course before. Is this a problem?

Not at all. You're guided step-by-step all the way. All you need is your device, an internet connection, and access to a printer.

And you can do the course for 10 minutes at a time. Start by printing your materials. Then watch a few videos. You can do the easy crafting project in a few steps. And you can save the audios, reading, worksheets, and coloring for later. Easy-peasy.
From where do your products ship?

All Twinki-Winki products, except for the limited edition boa scarves, are made POD (print-on-demand). Twinki-Winki works with a POD order fulfillment company with facilities worldwide. So depending on where you are, your orders are printed and shipped from the facility that can do it most efficiently. Go to Twinki-Winki SHIPPING POLICY to learn more about delivery times.
Do you offer inventory cleanout discounts?

No, we actually don't keep an inventory, except for the limited edition boa scarves. Twinki-Winki uses POD (print-on-demand) to make its scarves, totes, tees, backpacks, prints, mugs, pillows, towels, blankets, and laptop cases. This means that your Twinki-Winki order is made just for you. In other words, it doesn't get made until it gets ordered.

POD avoids overproduction and textile waste. Yay! That means no leftover stock is thrown into landfills. And that's a big plus when it comes to sustainability. Learn more by reading ABOUT SLOW FASHION.
How do I track my order?

When your order has shipped, you'll receive an email notification that will include a tracking number you can use to check its status. Please allow 48 hours for the tracking information to become available. If you have any questions about your tracking or shipment, get in touch at customerhappiness@twinkiwinki.com.

Go to Twinki-Winki SHIPPING POLICY to learn more about tracking your order.
What are the printing methods used in making your products?

If you're curious about the printing methods used in making Twinki-Winki products you can learn more by reading ABOUT SLOW FASHION.
How do I take care of my new product?

If you're concerned about how to care for your product, make sure to read through the product description. Every product has care instructions at the bottom of the page. Smile.
How do I know if I'm ordering the right size?

If you're concerned about sizing, the only two products that need size guides are the t-shirts and laptop sleeves. All the sizing info is included in the product description of each product. So make sure to look it over.